Modular Above Ground Pools
Our Australian-made Bayside Pool Packages delivers everything you need for year-round backyard fun and entertainment for the whole family.
Our range of above ground pools combines durability, style, and affordability, making them an excellent addition to any backyard. Whether you're seeking a relaxing retreat or a space for family fun, we're bound to have the right Clark pool to match your lifestyle. Dive into a world of enjoyment and relaxation with our Modular Above Ground Pools.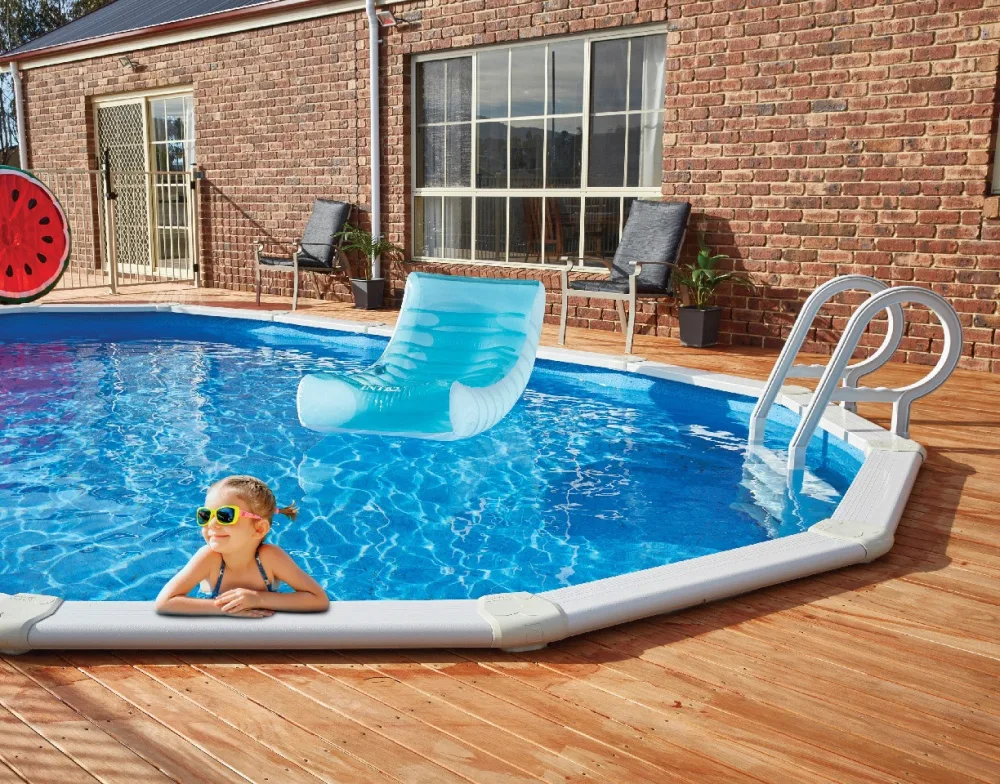 THE CLARK SUNSOKA SALT WATER POOL
The Sunsoka Salt Water pool is Clark Rubber's most popular model and is an economical, affordable and tried and tested design. The Sunsoka range features 20 different shapes and sizes and is constructed with quality resin decks and upright posts and zinc-coated Bluescope steel walls for high corrosion protection. A Sunsoka pool is supplied with a Filtrite filtration system and salt water chlorinator and everything you need to build and operate your pool.
THE CLARK BAYSIDE FRESH WATER POOL
The Bayside Pool is exclusive to Clark Rubber and represents excellent value for money. It is an affordable pool that is built to last, and has everything you need to give your family a fun, enjoyable backyard lifestyle. Bayside pools are supplied complete with an A-Frame ladder, a quality Filtrite filtration system to keep your pool clean, safe and sparkling clear.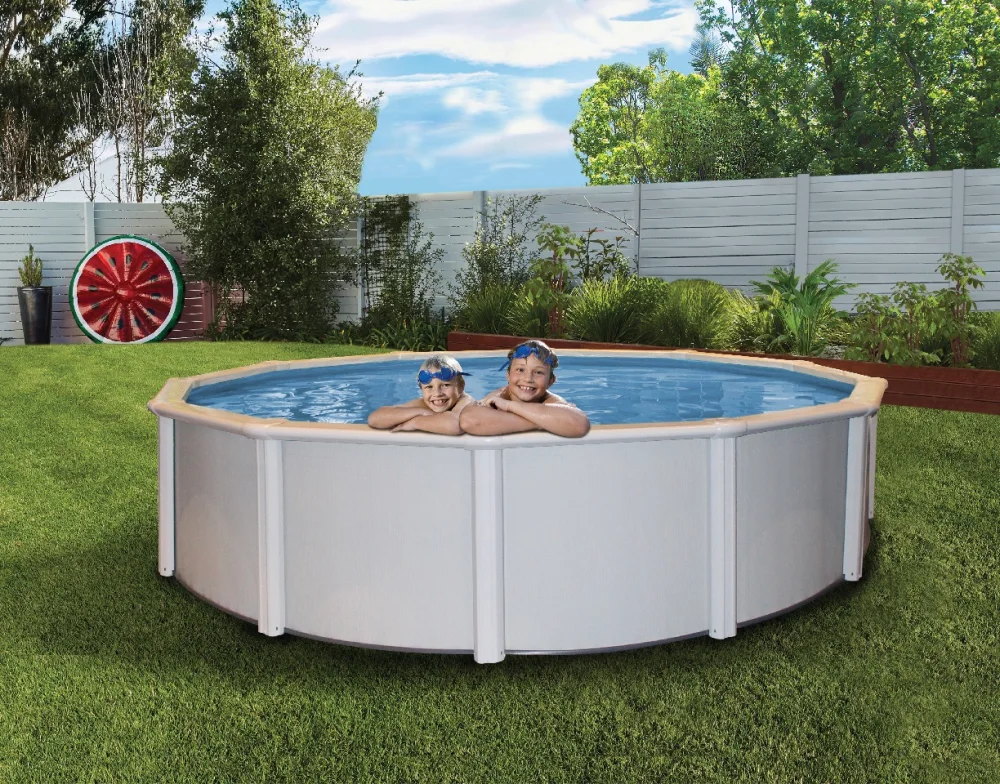 Whatever your vision, we can offer you loads of different options from our extensive Clark pool range to help you make the right choice for your home. All of our models come with a pro-rata manufacturer's warranty, giving you peace of mind.
A POOL TO SUIT EVERY BACKYARD


For more details, view the 2023-2024 Clark Pool Guide
Shop All Modular Above Ground Pools
Get updates and specials from Clark Rubber
By subscribing you accept our terms. Read more about our Privacy Policy