Solar pool heating is an eco-friendly and cost-effective solution to extend your swimming season
Harnessing the sun's energy, it efficiently warms your pool water, reducing energy bills and environmental impact.
Easy to install and low maintenance, solar pool heaters offer a sustainable way to enjoy warm, crystal-clear waters year-round.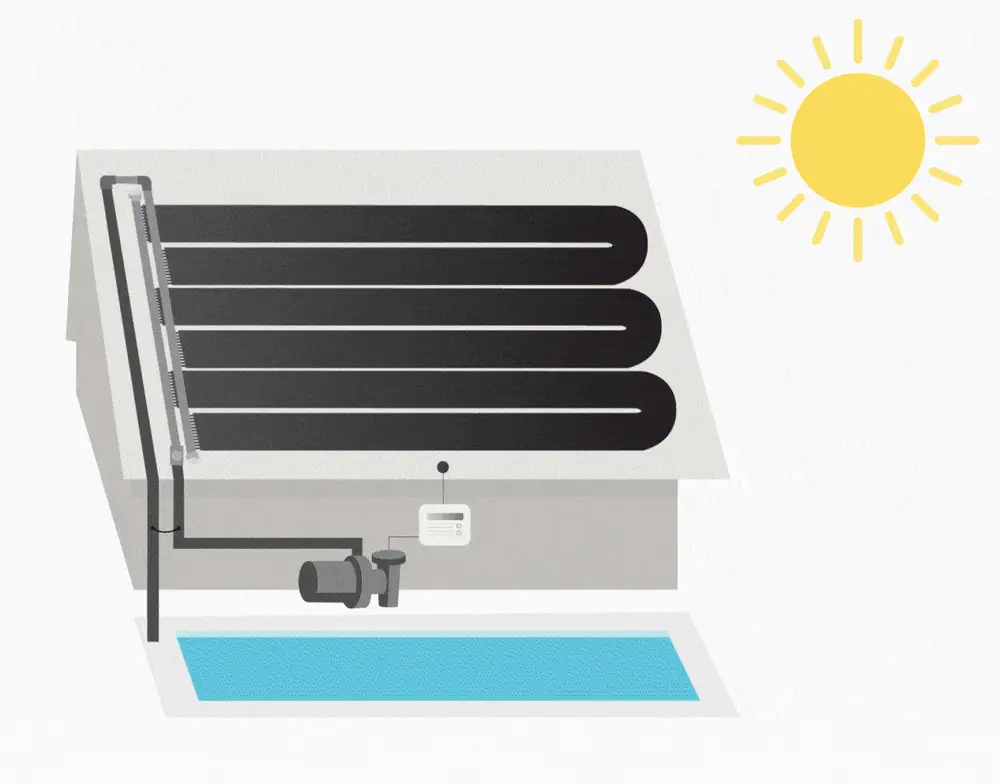 How Solar Pool Heating Works
Solar pool heating works by pumping pool water through a series of black tubes, known as a "solar collector" which are mounted to the roof of a home or building. The solar collector absorbs the sun's free heat and transfers it to the pool water that is being pumped through it, before being returned to the pool at an elevated temperature. Learn more on solar pool heating and how they can heat your pool with the free heat of the sun.
Why is Solar Eezy Better?
Find out why Solar Eezy is so special and the only system you want for your DIY pool heating project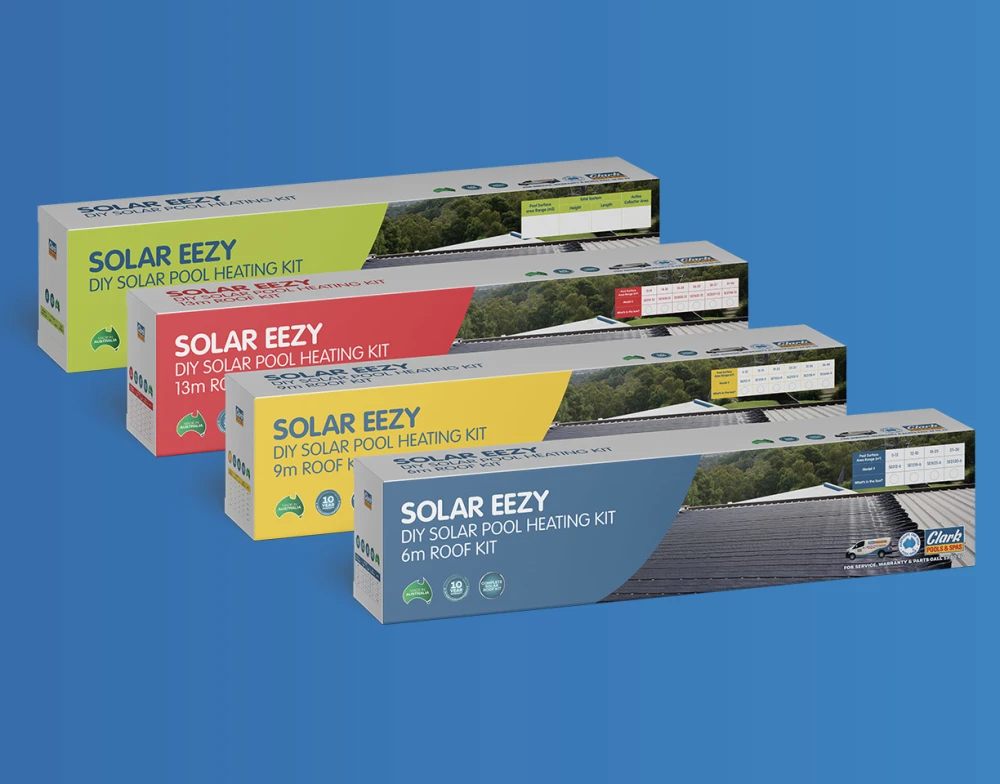 Select a Solar Eezy Solar Pool Heating System
Get step-by-step information about how to measure your pool and your roof so you can select the right Solar eezy system for your pool.
Installing a Solar Eezy Pool Heating Kit
Everything you need to install a Solar Eezy pool heating system yourself.
Check out our downloads and installation videos.
Shop All Solar Pool Heating Systems
Get updates and specials from Clark Rubber
By subscribing you accept our terms. Read more about our Privacy Policy