Add comfort and style
to your outdoor space
with Clark Rubber,
choose from our huge
range of cushions.
Our outdoor cushion collection is not only comfy but made of tough, poly materials that are specifically designed to stand up to the rough conditions of Aussie weather.
With a wide range of fashionable designs and patterns, every outdoor cushion we make puts style on the forefront, so you can spruce up any outdoor seating area.
Whether you need designer cushions for your outside entertaining area, comfy pillows for your poolside, bench cushions for the patio bench or lounge cushions to rejuvenate your sun lounger, we have an outdoor cushion for any situation.

Our designer cushions are available in a wide array of themed styles and colours, perfect for adding some flair to your outdoor home aesthetics.
We have outdoor cushions that have extra padding for the seat or backrest so you can fit them in your chair.
Our sun lounge cushions are made for comfort so you can relax and soak up the rays in luxury and style. Finally, we have bench cushions that are designed to fit most smaller sized garden benches and are quality tested to endure many seasons of outdoor living.

For all your outside comfort needs, you are sure to find it in our outdoor cushion collection, with free delivery on orders over $89 (exclusions apply).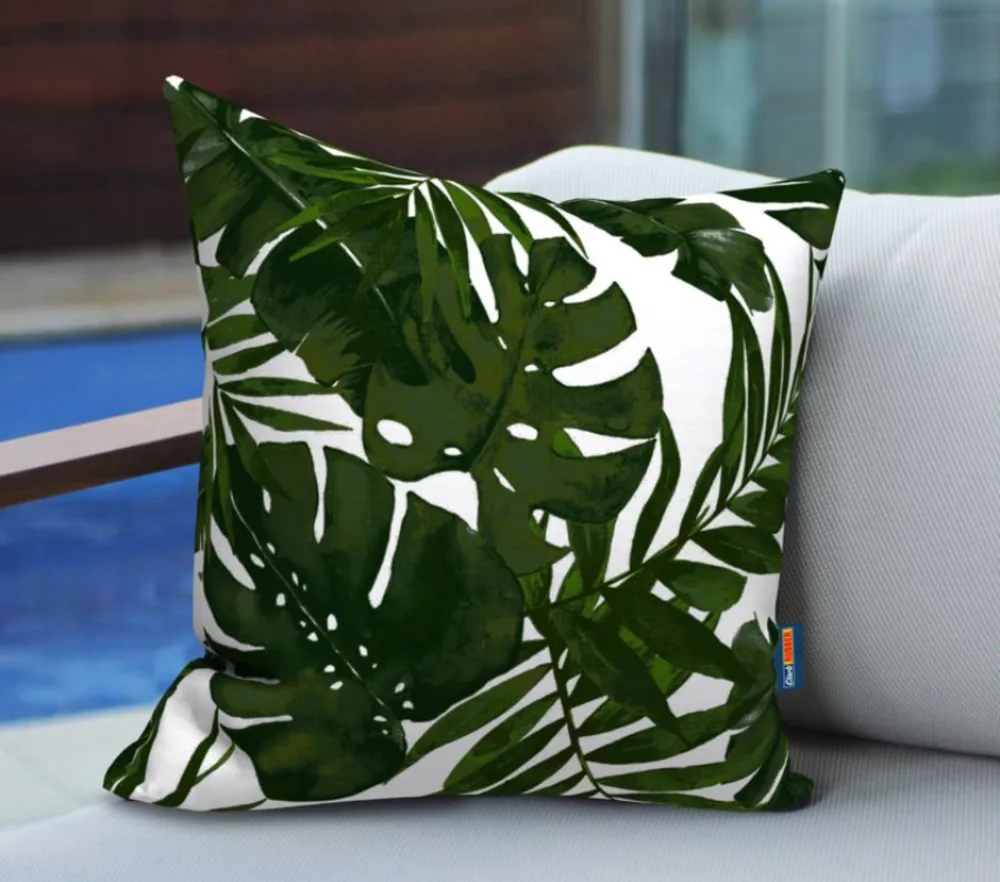 Designer Cushions
Rejuvenate your entertaining area with our premium quality Designer Cushions. Available in a variety of patterns and colour.
The range includes scatter cushions, square and u-shaped seat cushions and high back chair cushions.
Outdoor Cushions
Give your outdoor setting a facelift with our wide range of seat cushions. We carry a wide range suitable to most sized seats and backrests.
Crafted from high quality materials these cushions are built tough for Australian conditions. Available in contemporary colours to suit most Aussie homes.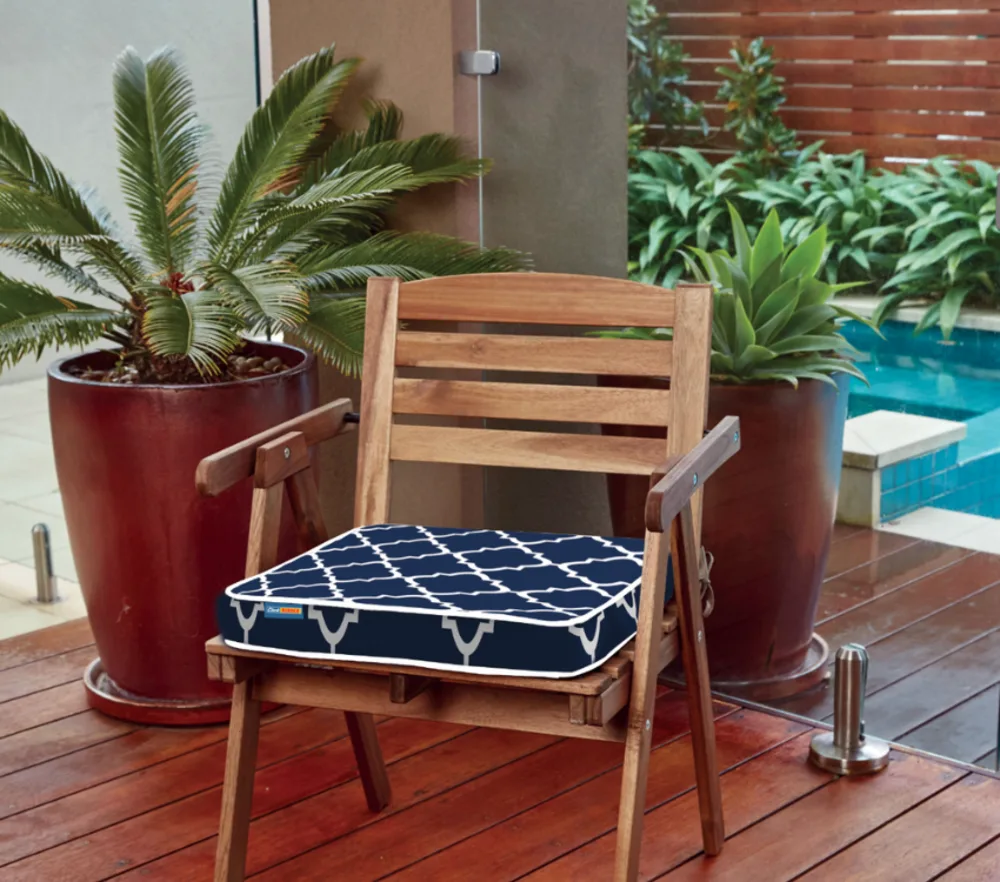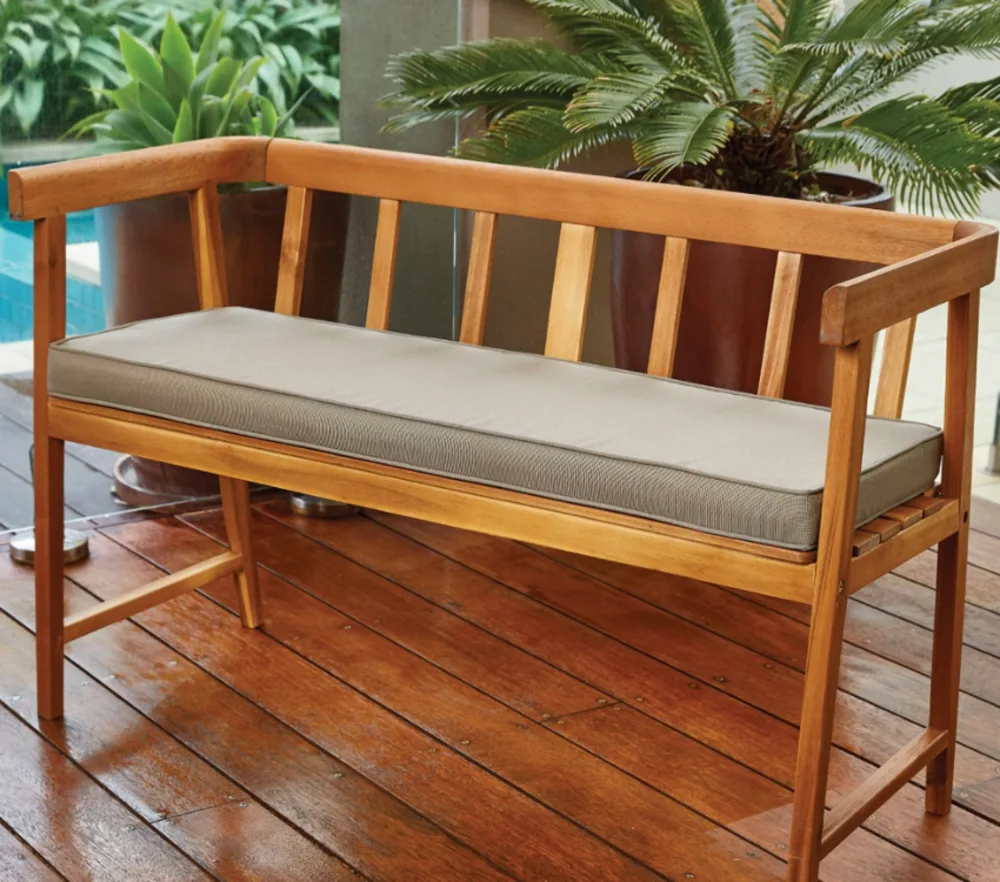 Bench Cushions
Breathe new life into your tired ourdoor setting. These bench cushions are made from high quality material designed for Australian conditions. Our range of bench cushions make a perfect replacement for outdoor multi person lounge settings, with 3 sizes to choose from.
Available in contemporary colours to suit most Aussie homes.
Sun Lounge Cushions
Love your sunlounger but not the tired cushion? Don't throw it out, give it a new lease on life with one of our stylish and comfortable sunlounger cushions. Our range features traditional lounger shapes to suit most sunloungers and we also offer a premium cushion featuring a headroll for extra support. Available in a range of contemporary colours and materials.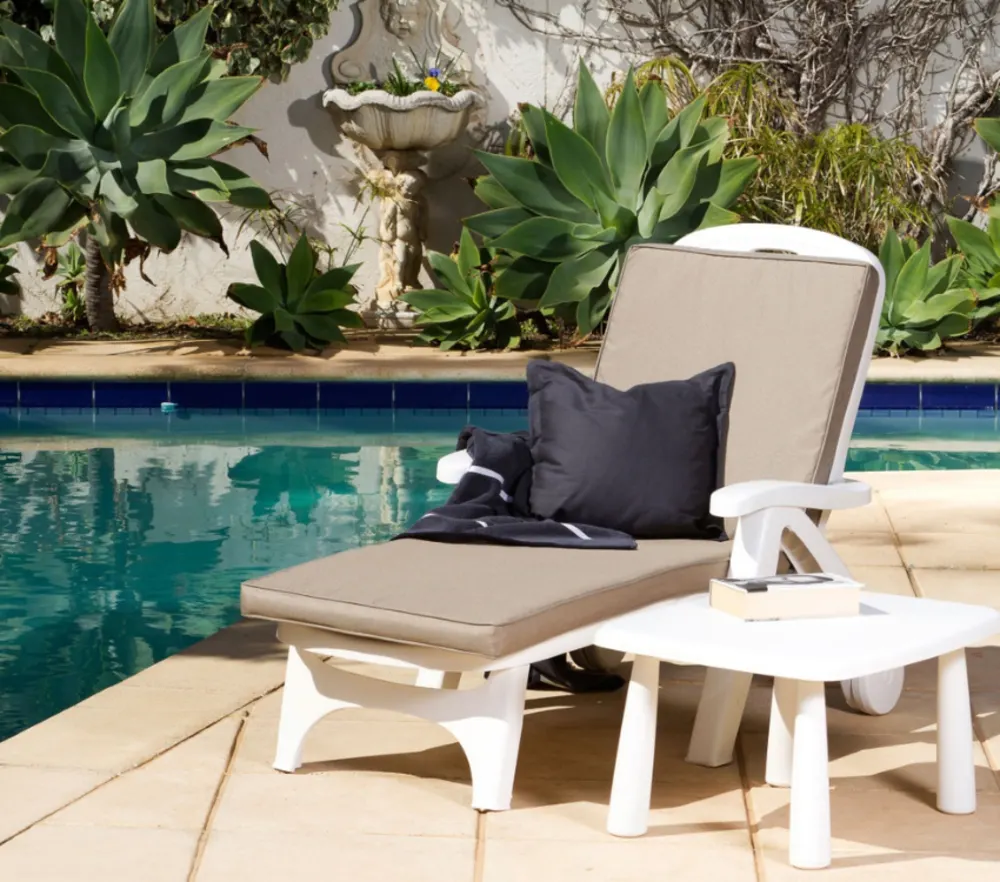 Shop All Outdoor Cushions
Get updates and specials from Clark Rubber
By subscribing you accept our terms. Read more about our Privacy Policy