Intex Purespa Bubble Massage Spa
This Intex inflatable spa provides relaxation at the touch of a button. The easy-to-use control panel activates the high performance bubble jets surrounding the interior of the spa for a refreshing massage. The heating system adjusts to fit your personal temperature preference, allowing a stress-free spa experience. Purespaprovides simple maintenance with easy-to-replace filter cartridges for lasting enjoyment for up to 4 people.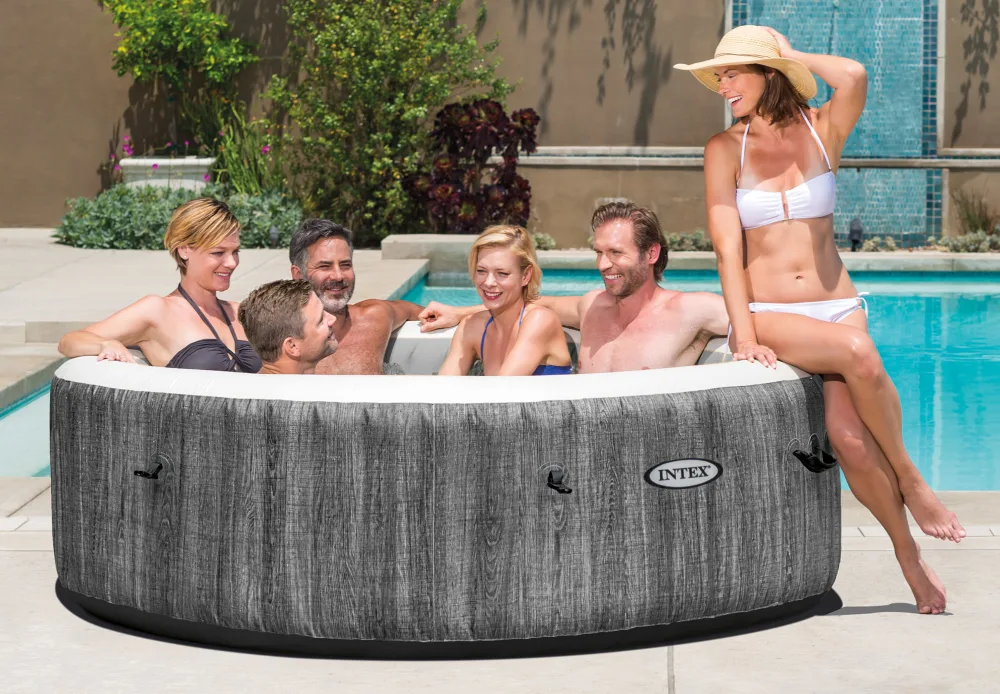 Intex Purespa Greywood Deluxe Spa
Intexbrings you a new level of indulgence with the new Greywood Deluxe.Sophisticated Woodgrain pattern adds a touch of elegance to any backyard. The wireless touch panel control activates up to 170 High powered bubble jets surround the interior of the spa for a refreshing massage for up to 6 people.The premium headrests and LED light provide maximum comfort and create the perfect mood and ambience for pure relaxation.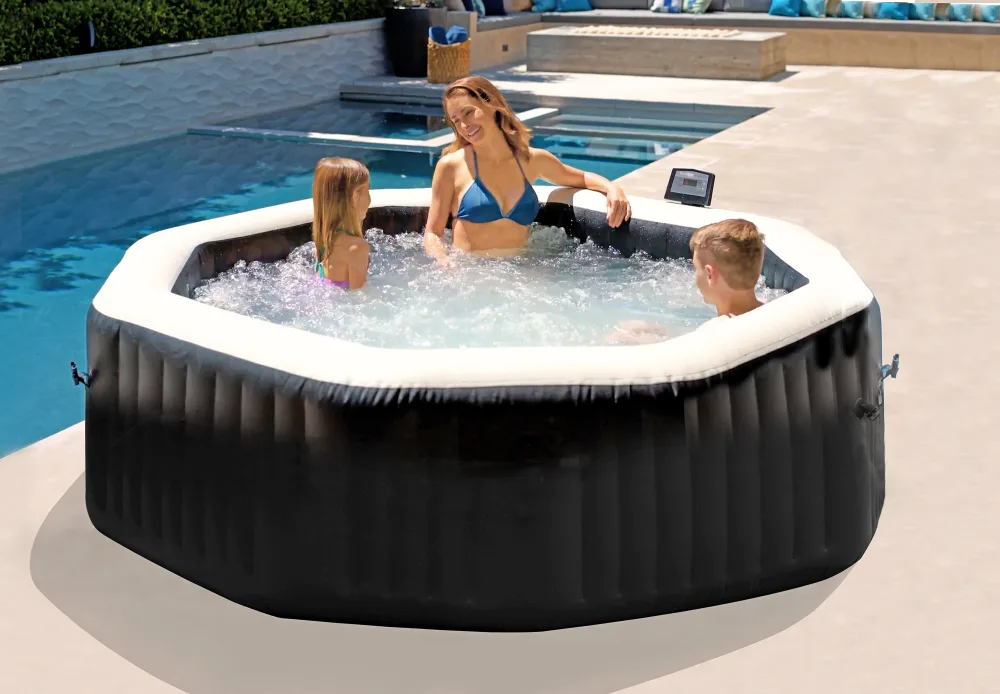 Intex PureSpa Jet and Bubble Deluxe Spa
The PureSpa Jet & Bubble Deluxe Spa combines the pleasures of a high-performance jet massager and a bubble massage spa in one luxurious setting.
Experience the luxury of 140 soothing bubble jets and high-performance massage jets while you relax. The combination of a state-of-the-art hard water treatment system and the advanced Saltwater Sanitation System creates an all-inclusive, premium spa experience.
Spa Accessories
We carry a variety of maintenance kits and spa accessories including headrests and cupholders to suit Intex portable spas. We also stock a variety of replacment cartridges for Portable Spa pumps.
Get updates and specials from Clark Rubber
By subscribing you accept our terms. Read more about our Privacy Policy here.