The Clark Sunsoka Modular Pool range is jam-packed with value.

Using high-quality materials, it features durable resin decks and uprights along with 20 different sizes, including 5 deep-end versions.
This state-of-the-art, braceless pool design provides superior structural strength and rigidity while still remaining aesthetically appealing.
Made in Australia with sturdy resin posts and uprights, its robust construction is designed to suit all weather conditions in every part of the country.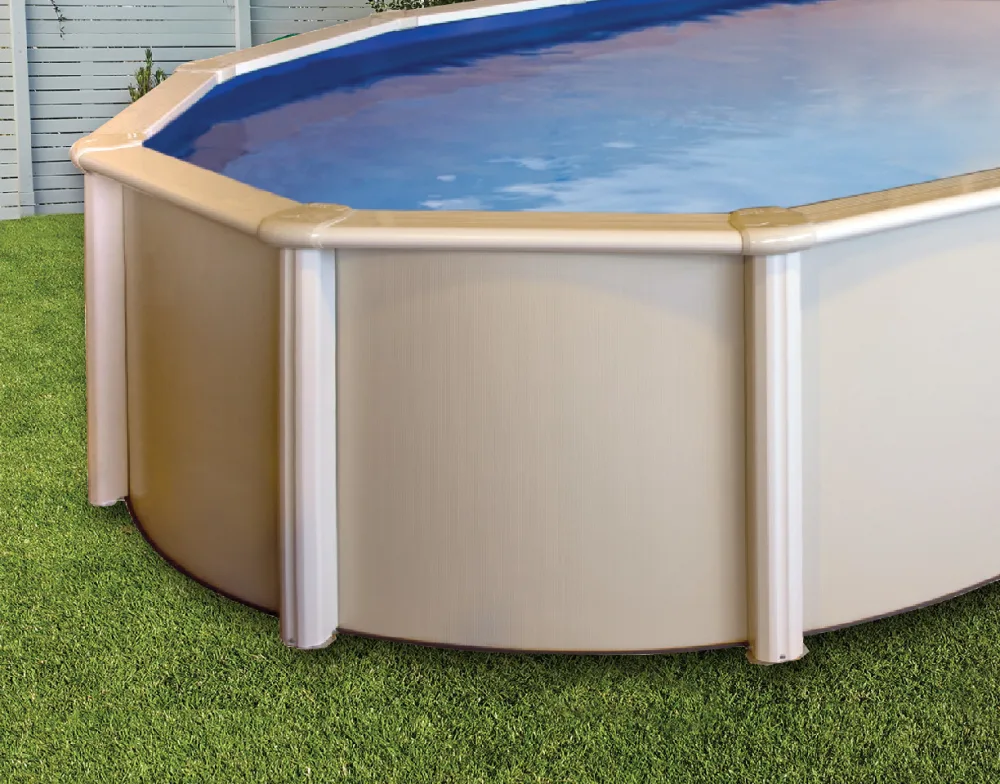 Features
Clark pools are a great investment for both your family and home. They not only increase the value and appeal of your property, but also create a backyard that your family and friends can enjoy for many years to come.
Salt water or fresh water use.
Round, oval or square-end shapes and deep-ends available.
Resin decks, made from anti-corrosion material
Resin top and bottom rails
Bluescope steel walls with superior zinc coating
Narrow width oval models available (2.85 metres) to suit smaller backyards
Standard Pool Packages Inclusions
Each Standard Pool Package includes high-quality equipment to get your pool up and running.
Fitrite by Hurlcon Salt Water Chlorinator
Filtrite by Hurlcon Pool Pump
Filtrite by Hurlcon Cartridge Filter
Plumbing Kit
Quality ABGAL Pool Liner (Dark or Light Blue)
Resin Deck Ladder
You can also enhance and customise your pool package with a large range of options to suit your lifestyle and budget. Just ask instore.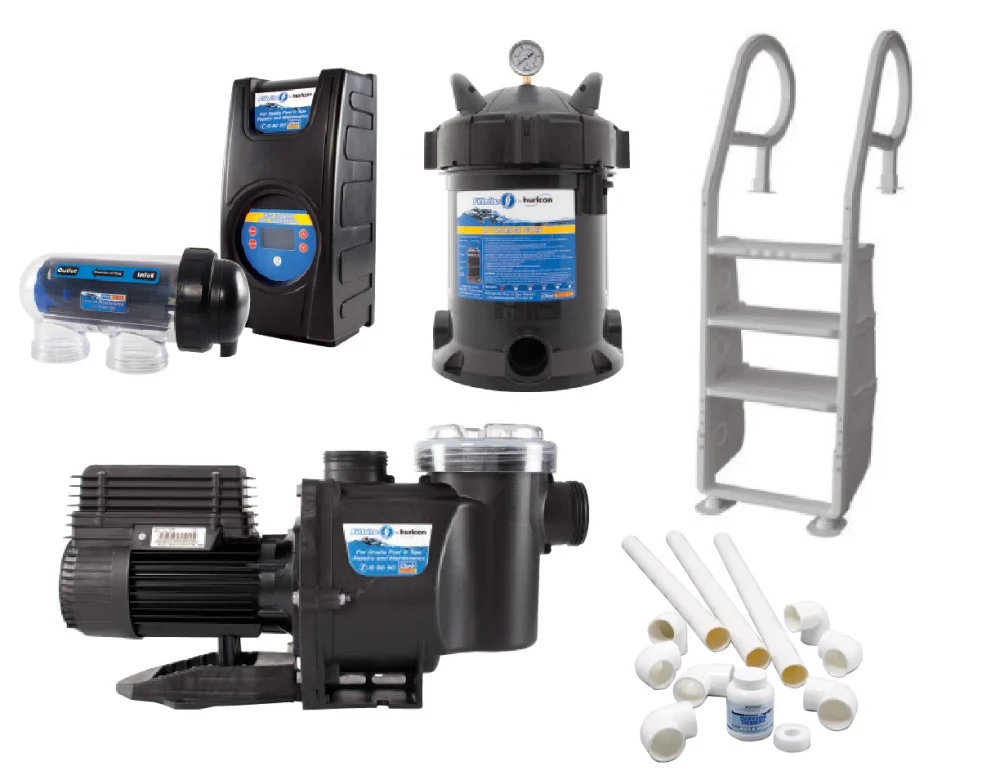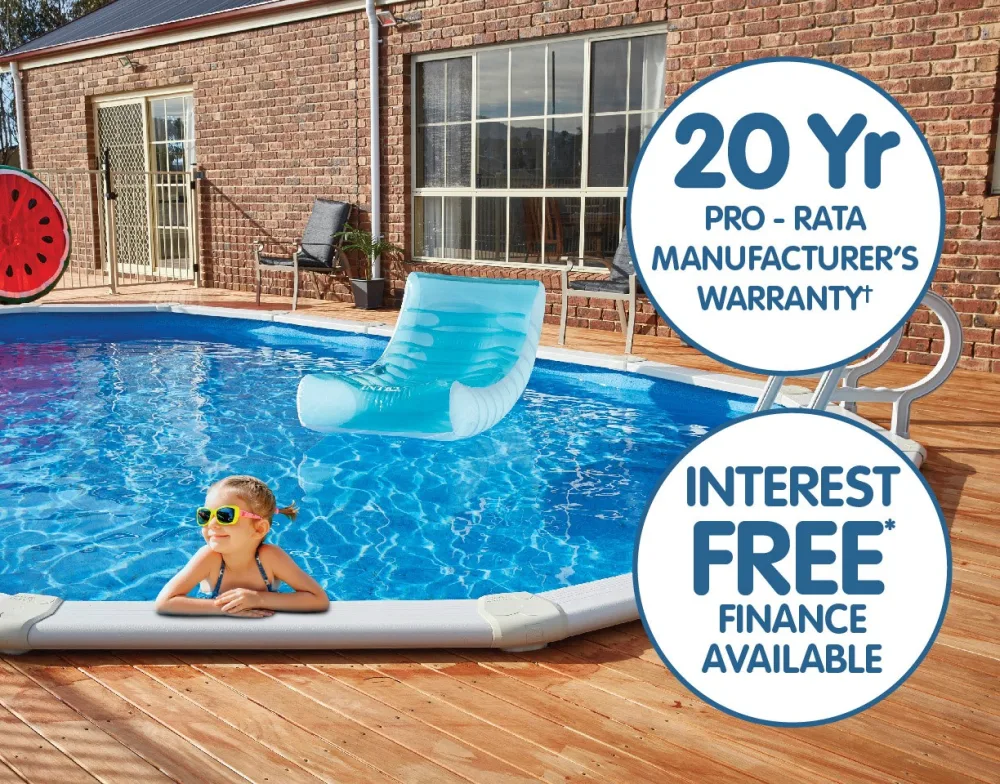 Warranty & Finance
You can rest easy knowing that our pools are the highest quality because we back them all with an extensive manufacturer's warranty for extra peace of mind.
We also offer a range of financing options, talk to one of our friendly staff members instore for details.
Pool Liner Colour
Every pool comes standard with either a light or dark blue liner.
All of our Clark Pools can be upgraded with a range of specialty pool liners. You have the option to upgrade from our standard light or dark blue liner options with an even wider choice of popular patterns and unique colours to improve the look and feel of your pool.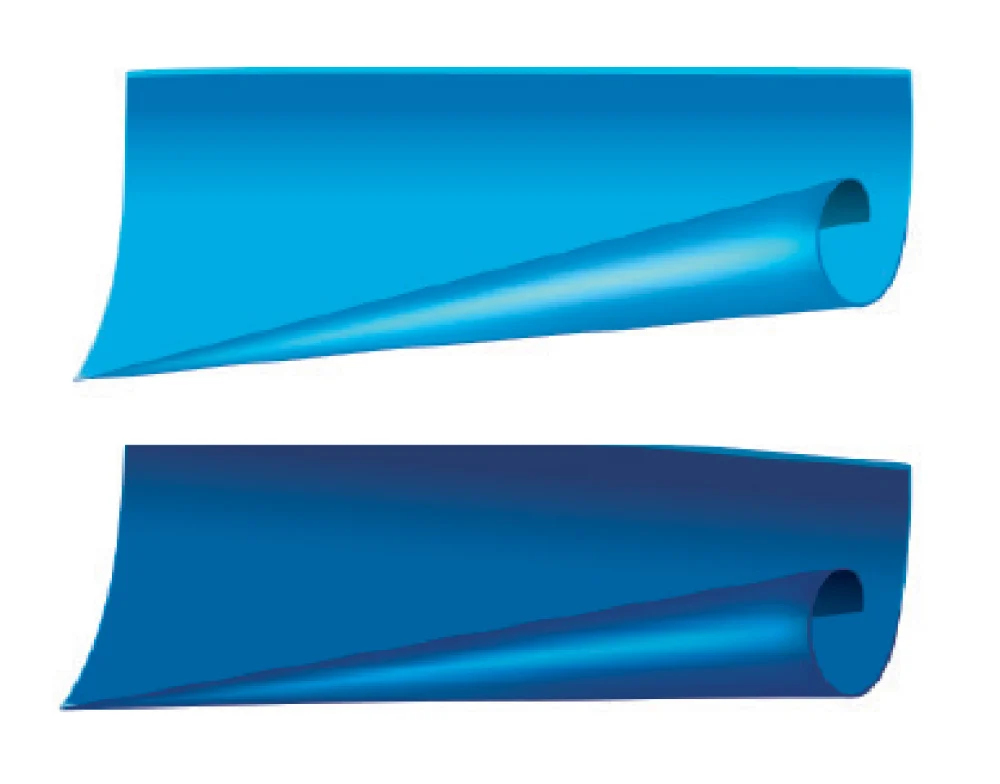 With 25 different Sunsoka models, we have a pool to suit any backyard.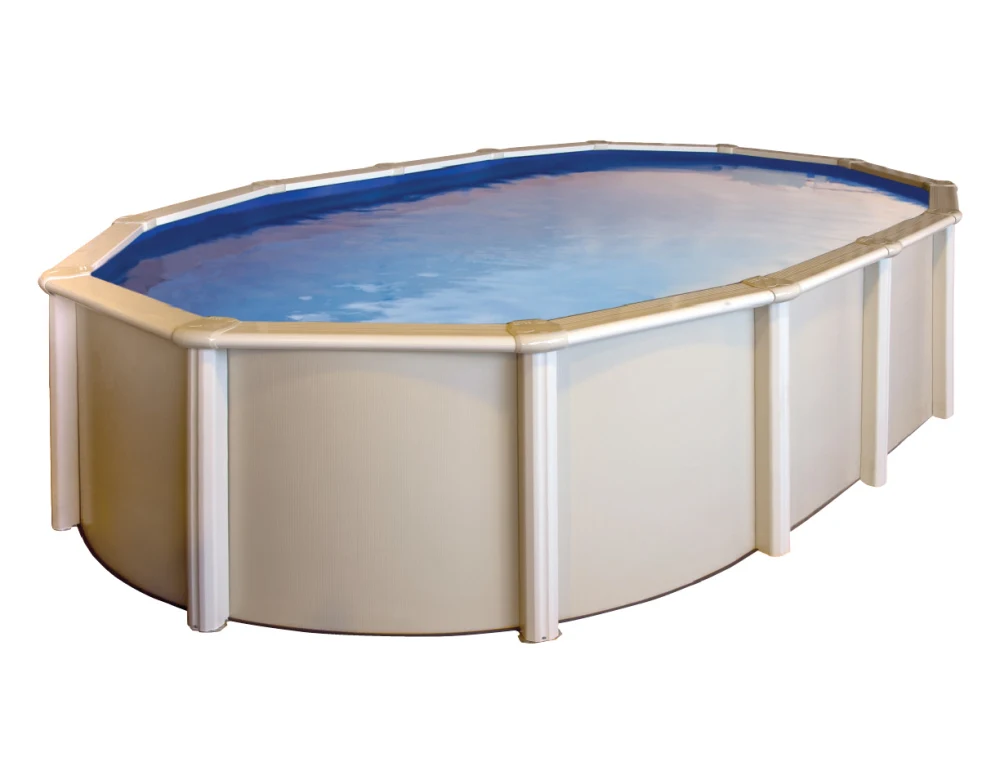 Oval and Round Pools
Oval and round pools offer the widest range of sizes to suit your backyard as well as Deep-end options and smaller options to suit any backyard.
Extensive Range
The Sunsoka pool range features round and oval variants with a size and shape to suit your needs. With 20 size and shape combinations, we're sure we can find a pool to suit your backyard.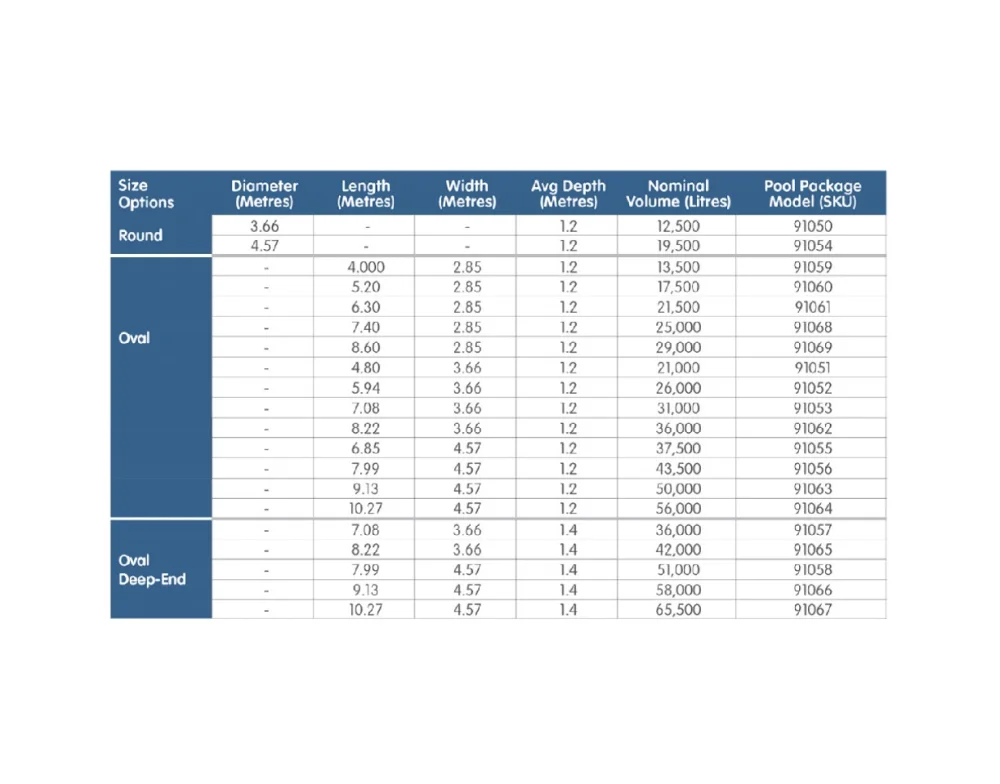 Get updates and specials from Clark Rubber
By subscribing you accept our terms. Read more about our Privacy Policy