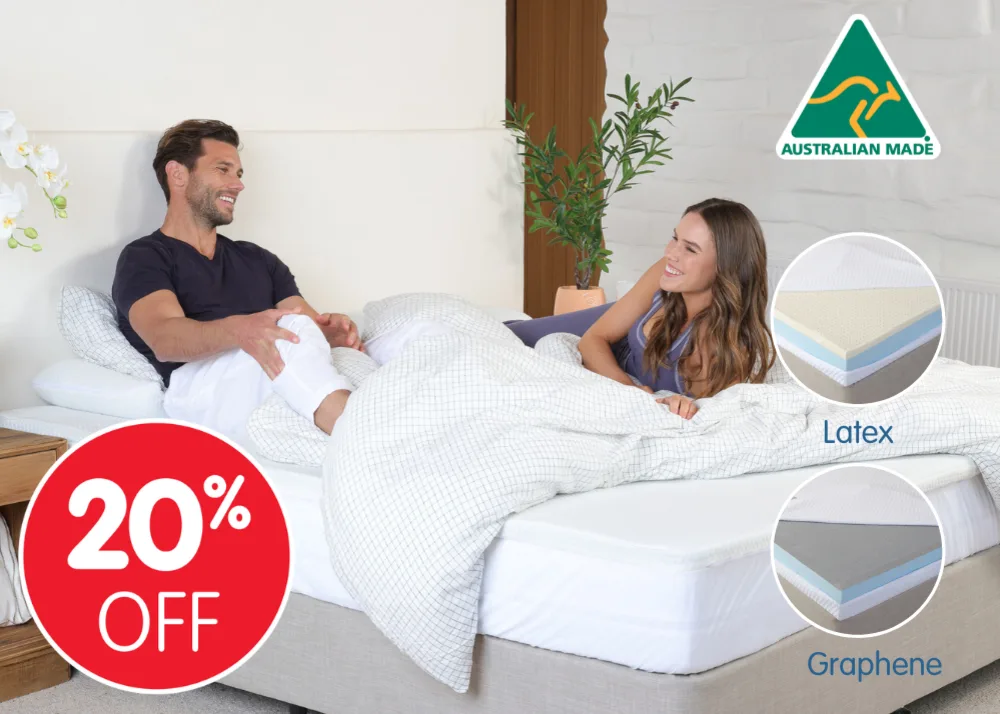 Save 20% off Comfort Platinum Mattresses!
Our Australian Made Comfort Platinum Mattresses are ideal for everyday use as your main mattress or as a spare mattress in the guest room and come with the option of a Graphene support layer or a Latex support layer. The medium density Latex support layer provides a natural hypoallergenic and comfortable supportive layer to your mattress. Graphene is a natural conductor of heat and with the supportive memory foam you will enjoy a more comfortable night's sleep.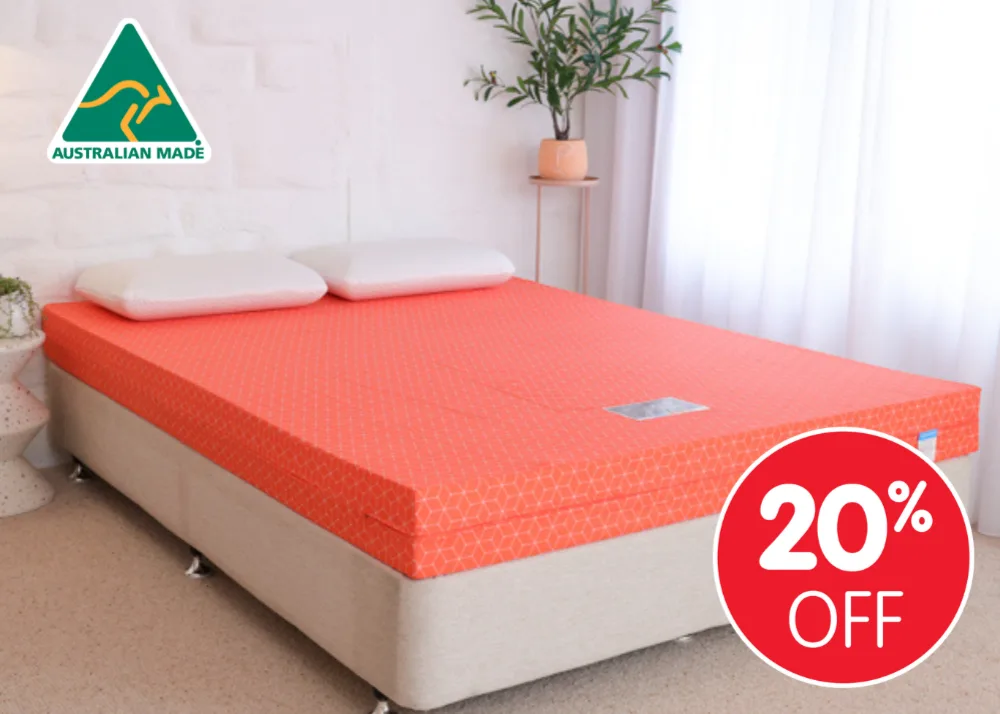 Save 20% off Comfort Plus Mattresses!
The Australian Made Comfort Plus Mattresses are ideal for intermittent or occasional use. Made from medium-density foam, these mattresses are well-suited for your spare bedroom at home, in caravans, campervans, trailers, for camping trips, or at your holiday house.
They come with a lightweight, breathable microfibre cover that can be easily removed and washed, providing a soft and comfortable sleeping surface throughout the night.
Get updates and specials from Clark Rubber
By subscribing you accept our terms. Read more about our Privacy Policy here.