Looking to Secure Your Own Career?
Our Clark Pools & Spas Mobile Franchise offers you your own business to build upon, career security, and the power of a nationally recognised brand backing you every step of the way. A business model to suit your budget and your lifestyle, so you can fulfil your dream of being your own boss.
As a Clark Pools & Spas Mobile Franchisee, we set you up for success! You will have your own Mobile Van business, servicing local clients, attending their pool service needs.
Your van will consist of state of the art technology, software and equipment. In addition to this, you will receive a strong foundation of training, education and support to start you on your way, and to ensure growth over time.
Who are we?
Clark Rubber are a proudly Australian owned successful retailer dating back to 1946, we are one of Australia's most iconic, and highly recognisable brands. Our retail outlets are franchised, and we offer a broad range of products that include swimming pools, pool servicing, foam mattresses, rubber flooring and coverings. We also recently launched an exclusive in-store foam cutting service, and have partnered with Waricks fabrics to offer customers a complete custom cushion covering solution.
We are continually developing our franchise business opportunity offering. Our recently launched Clark Pool & Spas Mobile Service Van model, offers a uniquely positioned business in an ever growing market. The model has stemmed from the success of our 'On Site Pool Care' service, servicing clients pool needs, and managed by our Clark Rubber retail outlets.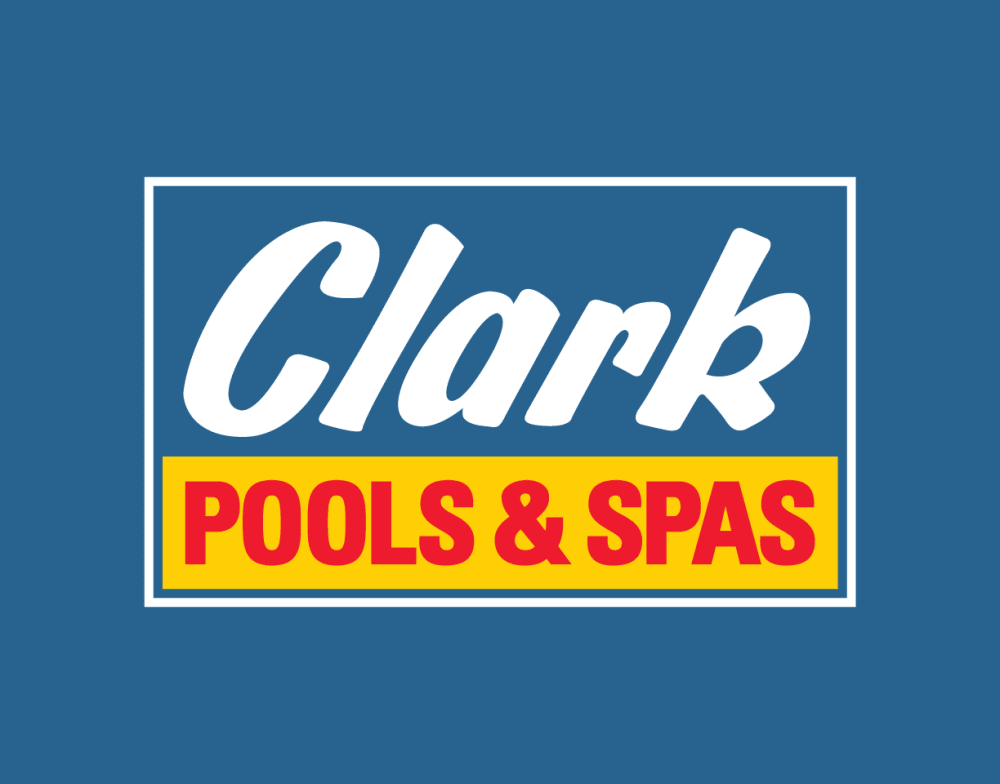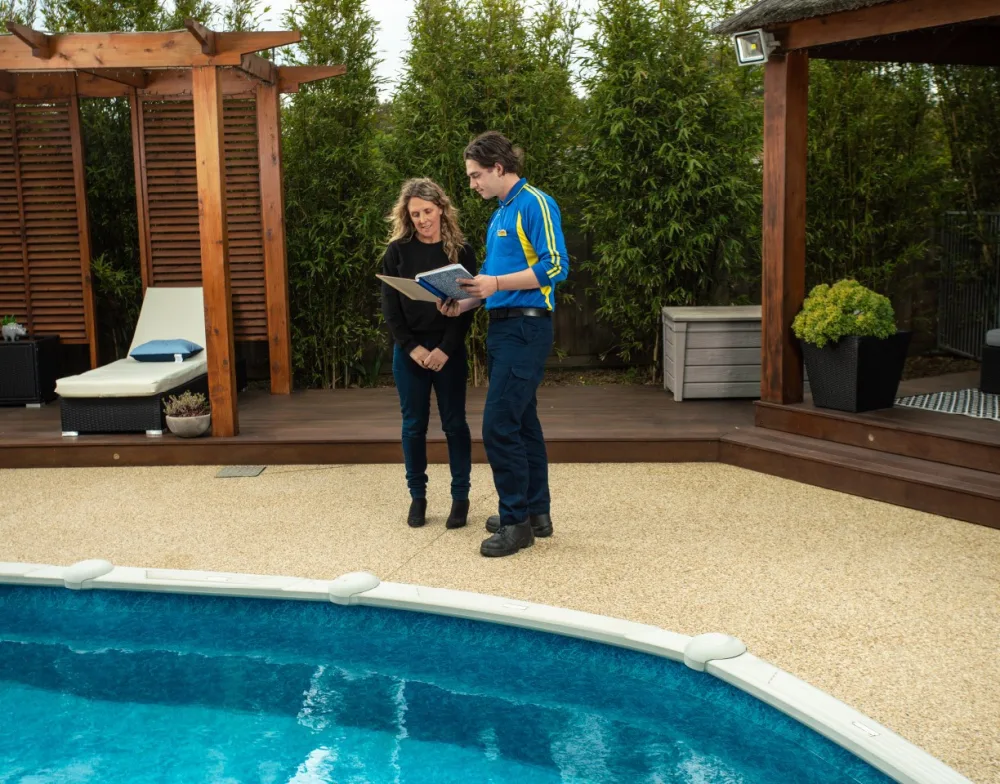 What are we offering?
We are pleased to offer a Mobile Service Van Franchise model, basically a 'Man in a Van' business designed to appeal to individuals who seek a long-term, ever-increasing income stream with a lower entry price point.
The business model is backed by The Swimming Pool & Spa Association of Australia Ltd (SPASA), Australia's peak swimming pool and spa industry body. SPASA provide Certificate 3 and 4 in Pool and Spa Technician, and as a Clark Rubber Franchisee you will benefit from being an accredited technician, gaining further trust from your clients. They will know your business by the Clark Rubber brand, and comfort that a SPASA member is well placed to service their needs.
What do you get?
Our proven franchise system provides you with an extensive fully integrated end to end Business Management System, inclusive of ongoing national and local area marketing support, ensuring you build your business, achieve your goals and create an impressive income stream. The potential for business success is limitless with Clark Pools & Spas!
A system that will enable you to manage your clients from receiving your initial enquiry, through to completing the service, and the add on sales. You'll also receive Industry leading technology, that's easy to use, and ensuring that your business will run with seamless efficiency.
As a Clark Pools & Spas Mobile Franchisee, you'll receive;
An exclusive marketing territory, consisting of approximately 1000 known pool addresses
Full Training at our Clark Rubber Pool School
On-Site infield Additional Training
Business Management Software, including a Tablet Hardware Device
Business Stationary, including Uniform, etc.
Business Marketing Tools, including Print & Digital to attract Clients
Full Range of Stock to Service your Clients
Certificate 3 in Pool and Spa Service, accredited training offered by SPASA Australia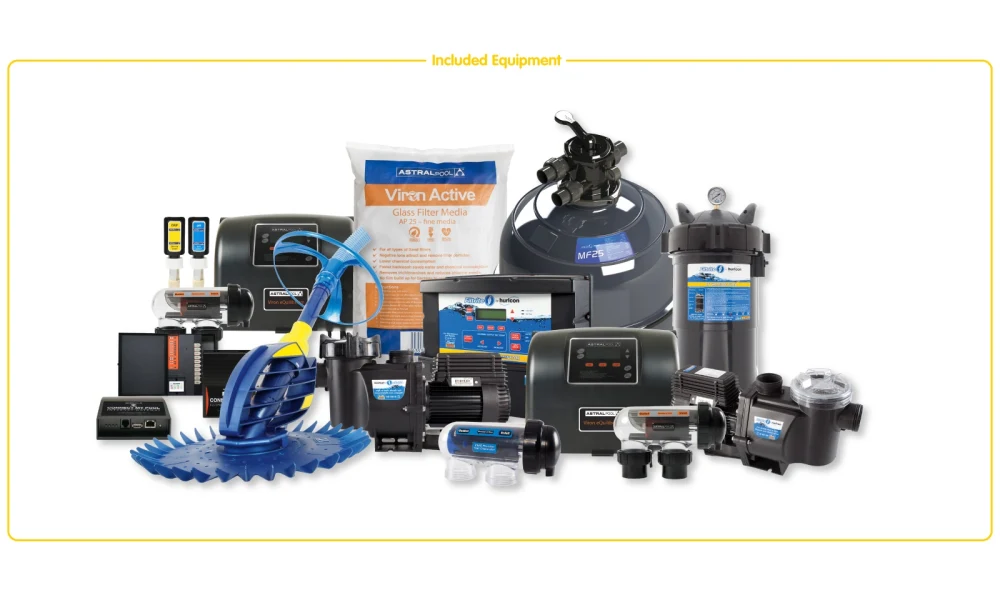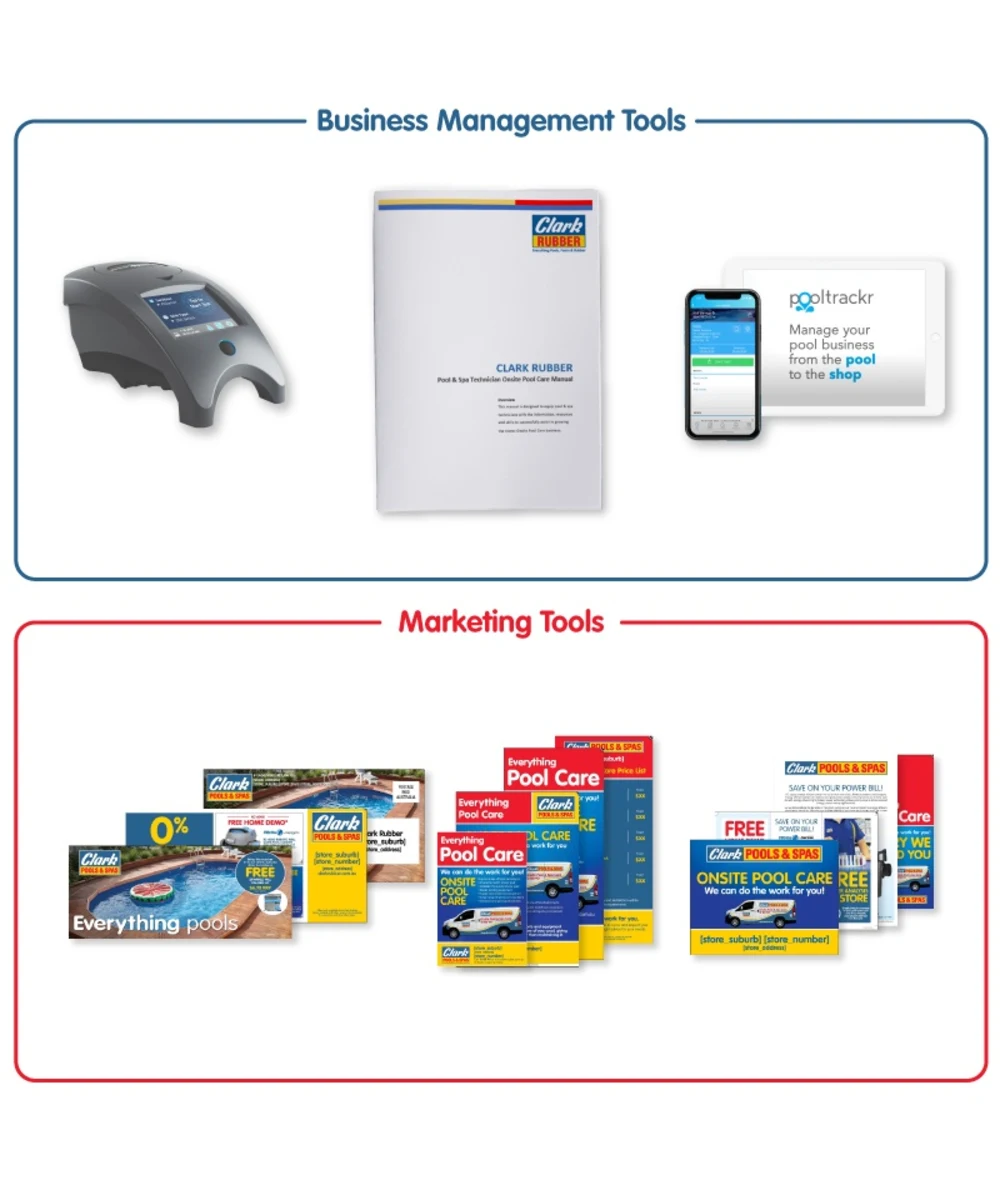 Why Join Clark Pools & Spas?
At Clark Pools & Spas we will set you up with everything you need to be successful in running your own business.
Award winning training
Pool School - Hands on Business Training
Strong group buying power
Effective national & local marketing strategies
Business development support & advice
Pool & Spa technical support
Multi store/van owner development program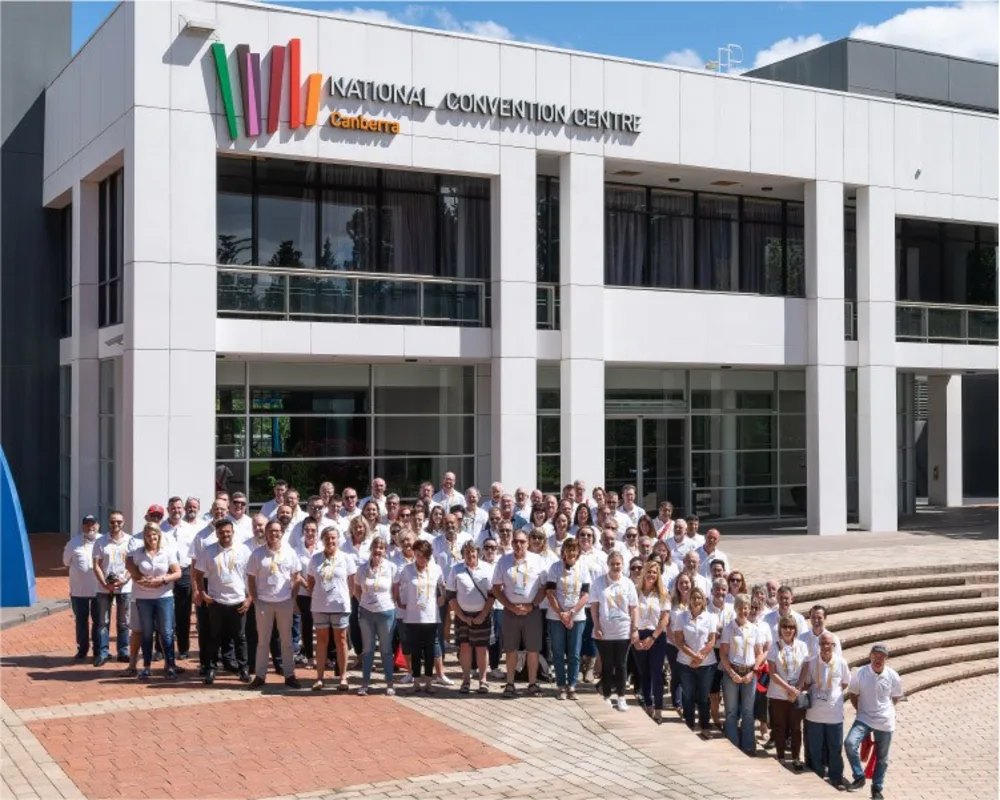 Get updates and specials from Clark Rubber
By subscribing you accept our terms. Read more about our Privacy Policy