Still wondering what type of finish you'd like for your Clark Rubber Custom Cushions?
Let us help you create a gorgeous piece of furniture with new cushion covers.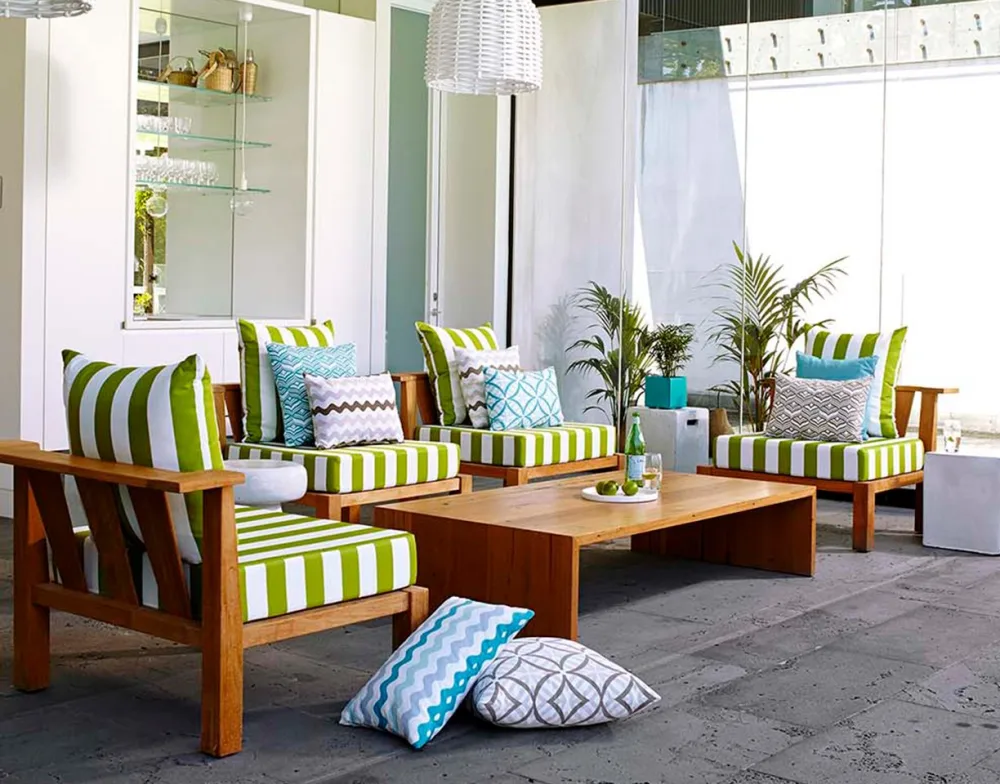 Straight edge
Straight-edge stitching is a neat and simple way to finish cushion edges.
This finish is particularly good for patterned fabrics which can already be quite visually busy. Or if you want a classic clean look, this finish is perfect. Standard chair seat & back cushion covers are generally made into a 'box or walled' style - that is the cushion has top and bottom sections and also a side gusset/panel that goes all the way around the cushion sides. These are very simple to make and with our Dunlop Foams wrapped in polyester fibre wadding inside, you will create a fabulous-looking cushion that will stand the test of time!
Topstiching
Topstitching is a row of stitching that sits on top of the seam. It can be applied to either the top side of the cushion or the side wall of the cushion. This finish adds a contemporary look to your cushions but also gives the seam strength so it is particularly good to apply topstitching to heavy-use cushions such as lounge chair cushions.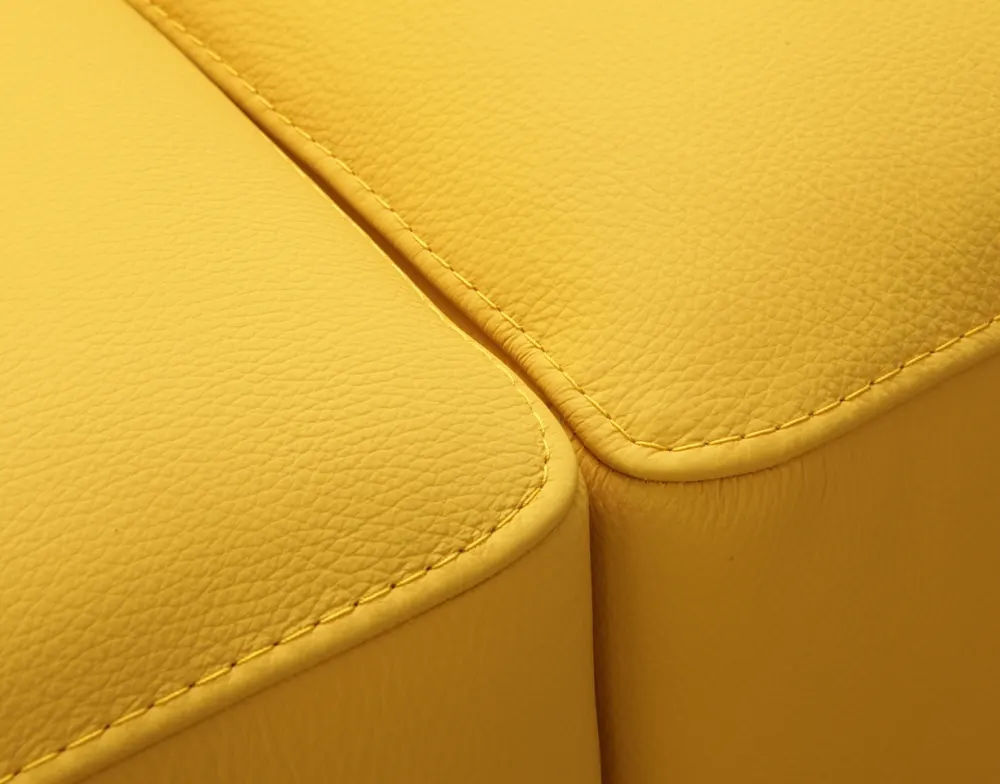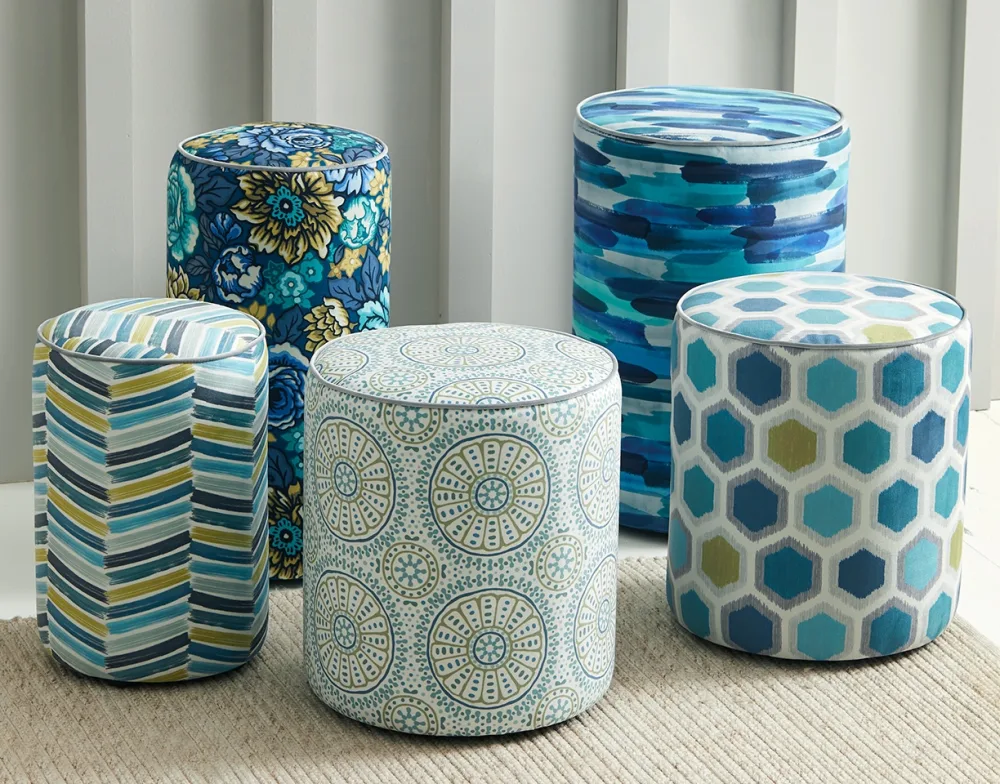 Piping
Piping is the rope edging that can be sewn around the edge of each cushion. Cushion piping is made from a length of cord covered in a strip of matching or contrasting fabric, folded over, and sewn into the seam of the cushion. This finish looks great on Ottomans, a lounge cushion, a daybed cushion, or similar outdoor or indoor cushion. Adding piping to the edges of a cushion gives you a product that has a professional-looking finish that can add texture, a hint of contrasting color and design to the shape of the cushion.
Tailored Edging or French Seams
Tailored edging or French seams are another finish that can bring sophistication to your cushions. Tailored edges can make a cushion appear slightly larger and will give your cushions nice sharp corners. French seams create a smaller edge than tailoring and have a more organic and less structured look to them. Both finishes give your cushions a sophisticated professional look.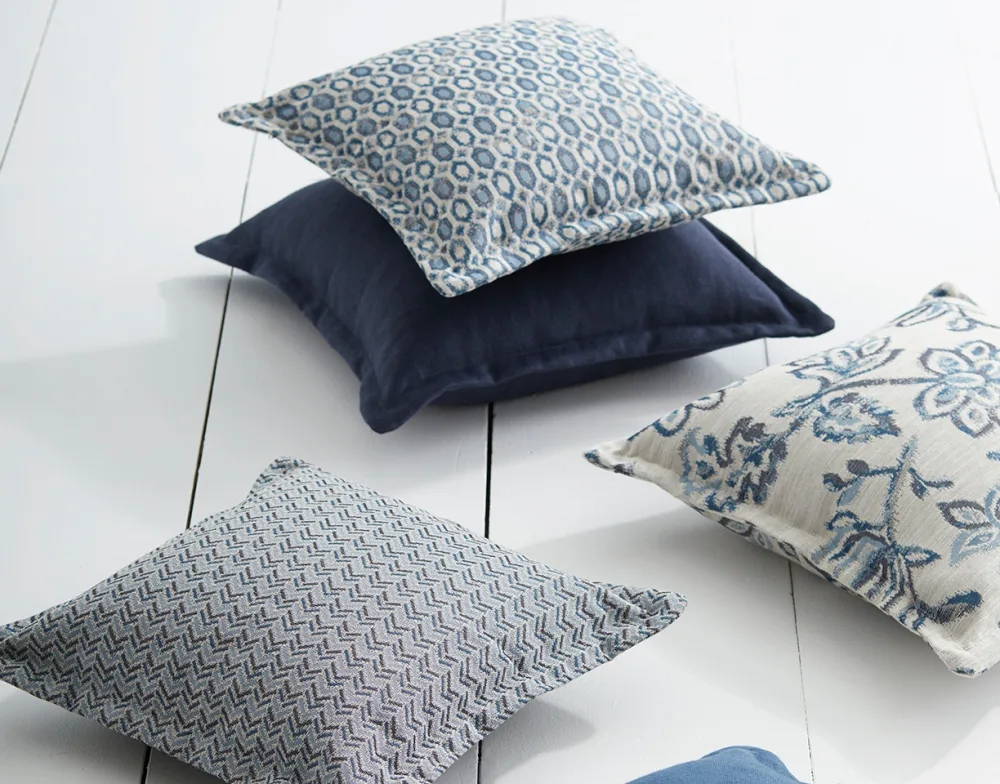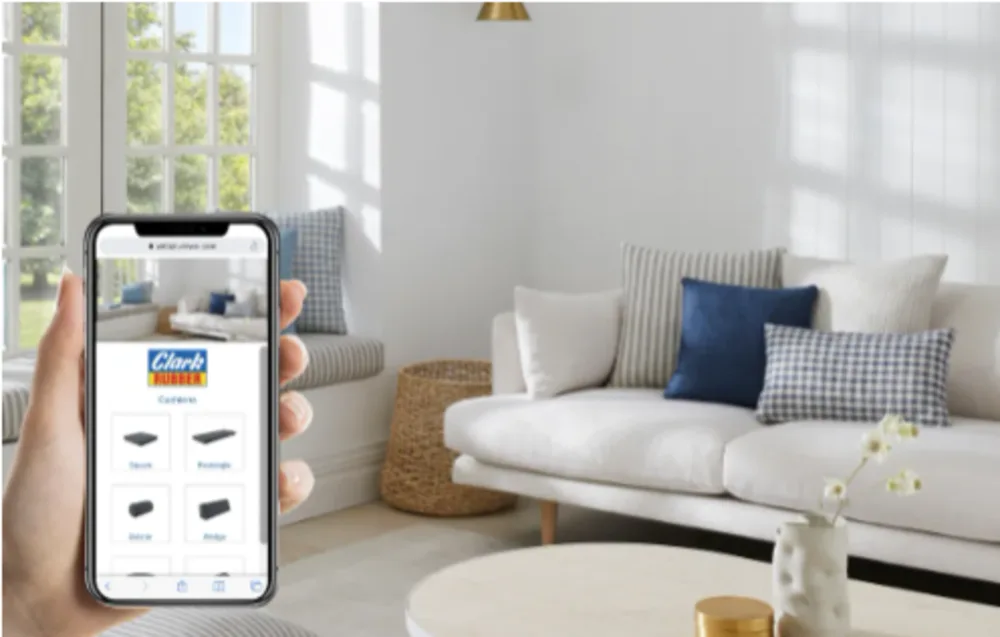 Create your dream space!
Visualize your custom cushion designs in your own home with our AR technology.
Choose your Model, select fabric and material then select your color. Simply place your model, resize and rotate, update your model then save and share!