How Do I Select The Right Fabric?
Indoor Fabrics
Warwick Fabrics has a collection of over 5000 designs & colors to select from. All Warwick fabrics are produced and tested to exacting standards to ensure they meet the highest standards and will perform to your expectation. Fabrics for indoor use are often required for high-traffic areas of your home, be that the dining chairs, lounge settings or cushioned bench stools, and as such are produced with very high rub fastness, color fastness, and stain resistance.
'Halo' fabrics are specially woven with synthetic fibers to precise specifications meeting all these standards to provide the best performance for busy families. Halo fabrics are also great for homes with Pets!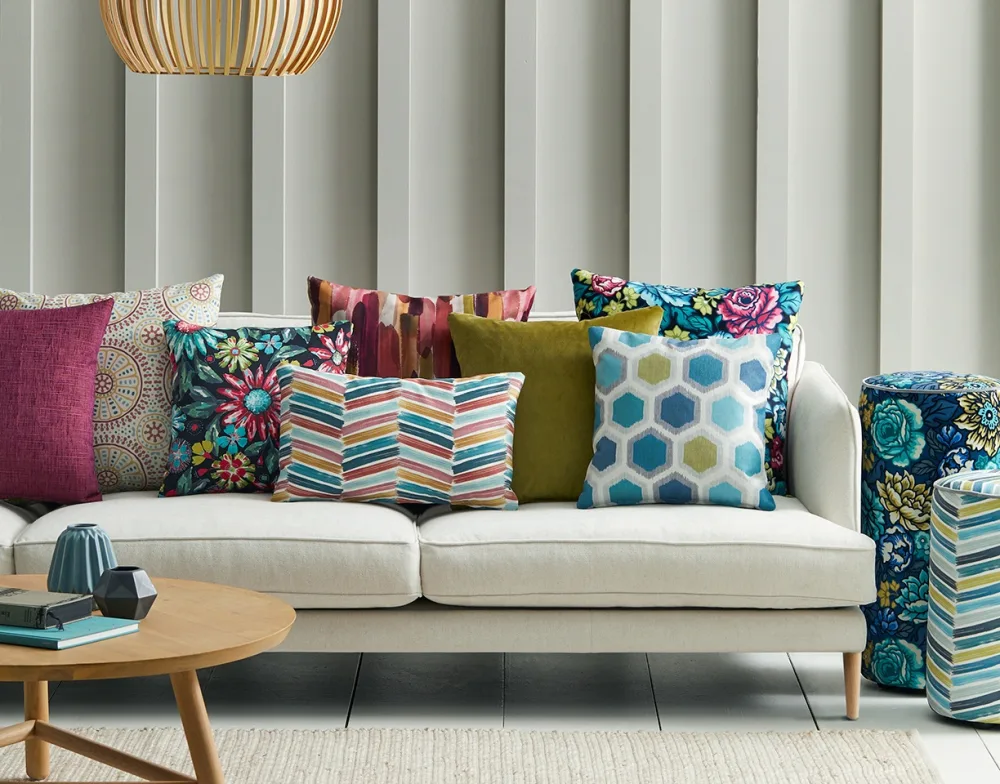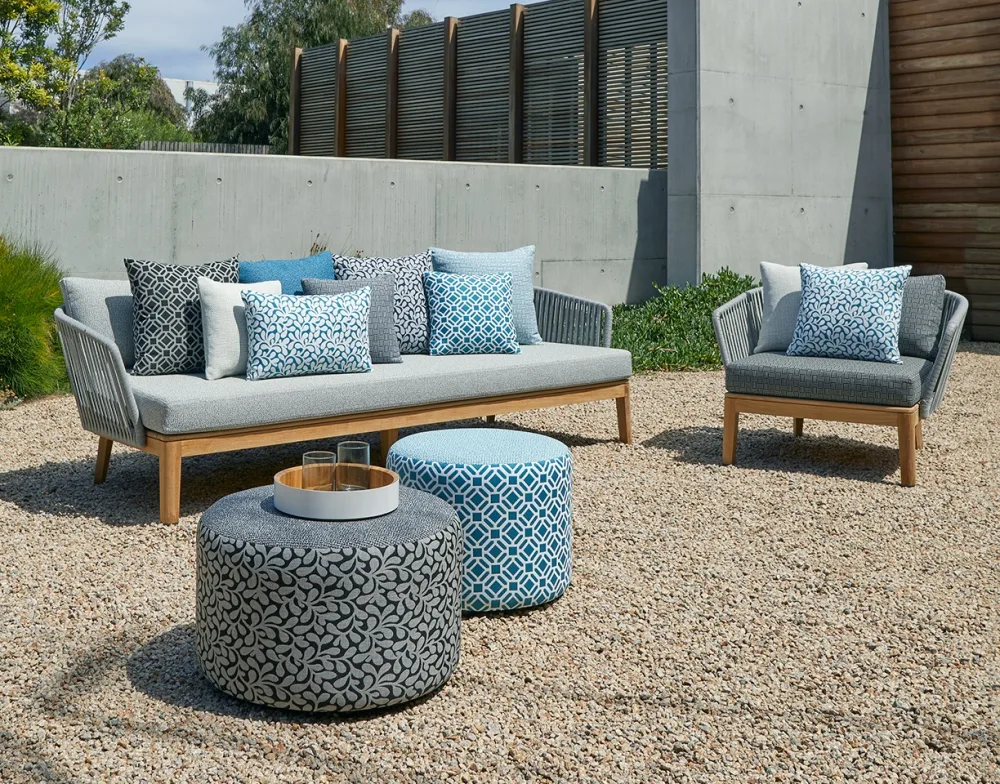 Outdoor Fabrics
Our outdoor rooms are becoming so much more a part of everyday life in Australia and we don't need to compromise style just because it's outside! Warwick Fabrics SunDec collections are designed & produced with the Australian conditions in mind. Meeting extremely high standards for colour fastness, light & rub fastness and treated for protection against mold & mildew, you can be rest assured your outside area will be as amazing as your inside.
Speak to our team about DryFlow by Dunlop Foams for use in your outdoor setting.
OnGuard
OnGuard is a unique solution that combines Water and Soil Repellences with an antimicrobial formula that is added to your fabric in one simple treatment.
OnGuard creates a barrier around every fiber of your fabric, providing resistance and repellency to water, oil and soil base stains. The antimicrobial solution offers a durable layer that stops the development of mould, prevent algal infestations and protects against the development cycle of dust mites, which is the number one trigger for asthma.
Fabric is fully immersed into a bath of unique OnGuard solution, and then put through rollers to ensure that the fabric is fully impregnated. The fabric is dried and cured to cross-link both the repellency and health chemistry.
We recommend OnGaurd for any fabric with some natural fiber content for added protection.